Beautiful Submarine World Fish Fish PPT Template
File Size: 641.33KB
Download times: 1290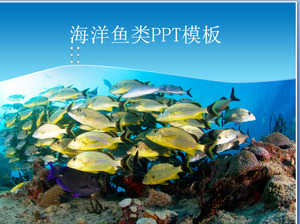 This is a fish marine world related to the animal PPT template.
Slides with blue ocean as a PowerPoint background picture, a group of fish here swim with the team.
This slideshow template is suitable for making marine knowledge to explain PowerPoint courseware, fish-related slides, and the world's PPT courseware.